Posted on 31 August, 2018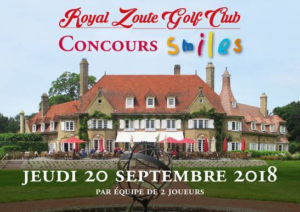 On September 20th, a fundraising for "Operation Smiles ASBL" will be organised at Royal Zoute Golf Club. For more information on this charity please visit http://operationsmiles.be .
The participation fee for this event is €100 for the Championship Course and €60 for the Executive Course and this amount will go in its entirety to "Operation Smiles".
You will get a welcome breakfast, tee gifts, green fee for 18 holes and after the competition there is a prize giving with a cocktail.
Registration is possible through i-golf.be and the GolfVlaanderen-app.
We hope to welcome you there.
RZGC